Installing and maintaining mass notification systems as required by NFPA 72 & Life Safety 101 code in adherence to International Fire Code and International Building Code. Meeting the most stringent standards by using UL certified products. Voice Evacuation & Instruction
System signals are transmitted and emergency services are dispatched.
A prerecorded message is played throughout the facility aiding occupants in evacuation.
Notification Appliances
Sound the Alarm!
The DS 10 sounders are acoustic signaling devices that connect directly to your fire panel. They have an integrated tone generator with a selection of 6 sound variants, including DIN tones conforming to EN 457 (DIN 33404).
4mm Pressure-Molded Aluminum
Compact & Maintenance-free
Great Reliability & Long lifespan
Holds Up in Tough Environmental Conditions
Reverse Polarity Protected Connections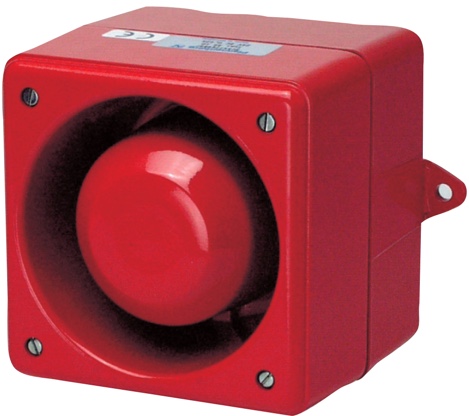 DS 10 Sounder